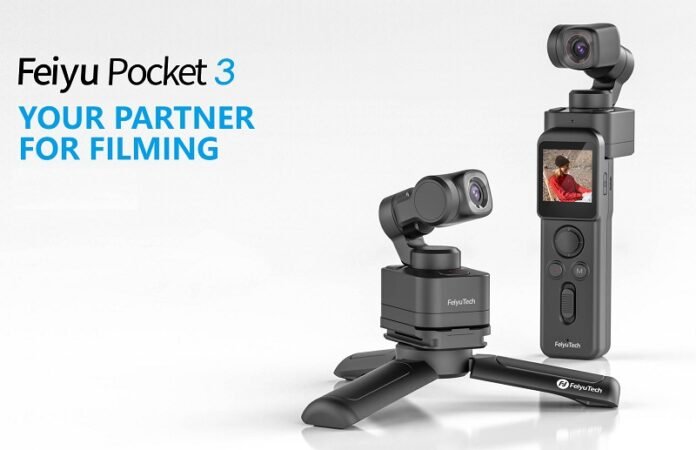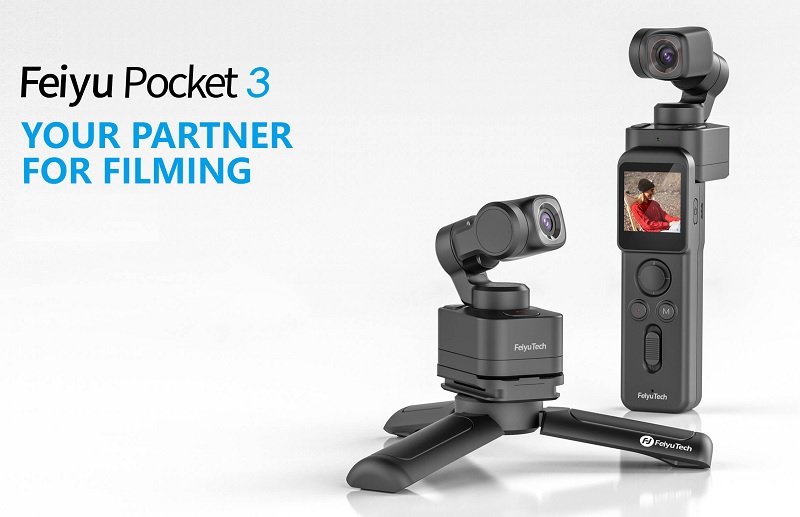 The Feiyu Pocket 3 handheld 4K gimbal adopts a unique split design that gives you almost endless possibilities of use. The cordless self-powered 4K gimbal head can be detached from the hand grip. You can even purchase the two parts separately if needed.
The 3rd generation Feiyu Pocket gimbal has a 1/2.3″CMOS image sensor and a 130° F2.0 lens. The camera can record 4K (3840*2160) videos at up to 60fps. The max bit rate is 120Mbps.
In addition to the standard shooting modes, the Feiyu Pocket 3 features AI-system face tracking that keeps that follows the selected person and keeps him in the frame.
Pricing, availability, and options
The Feiyu Pocket 3 can be ordered from Banggood for $345.39 with included free shipping. On the company's online store, five package options are available, including two combos with included memory card. The remote handle only costs $129, and the gimbal head…