News
GoPro 11 vs DJI Osmo Action 4: Which is the Best Action Camera in 2023?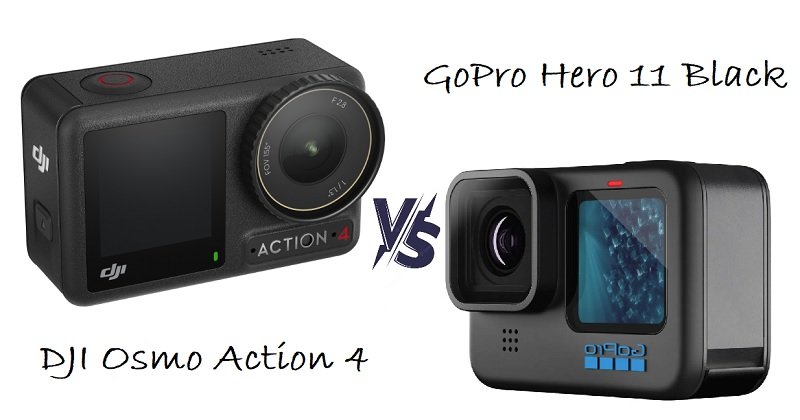 Action cameras are a must-have accessory for adventurers, social media influencers, and FPV drone owners. In 2023, the best options are the recently released DJI Action 4 and the GoPro 11. Both action cams can shoot high-quality, stabilized cinematic video in any outdoor condition, but they have a few key differences that set them apart. Let's discover them in this in-depth comparison guide!
These two action cameras have a similar size and design, a large forward-facing lens (with a replaceable protector), and front and back LCD screens. Both rear screens are touchscreens, but only OA 4's front screen is touch-sensitive. Both cameras are intended for extreme sports enthusiasts, and they have a rugged design that's built to withstand knocks and bumps. While the Osmo Action 4 can be immersed under water for up to 18 meters without a dedicated case, the Hero 11 Black only up to 10 meters.
DJI's latest action camera packs a massive 1/1.3-inch sensor,…
Source: www.firstquadcopter.com
Others