News
DJI Air 3: Any more than a second camera?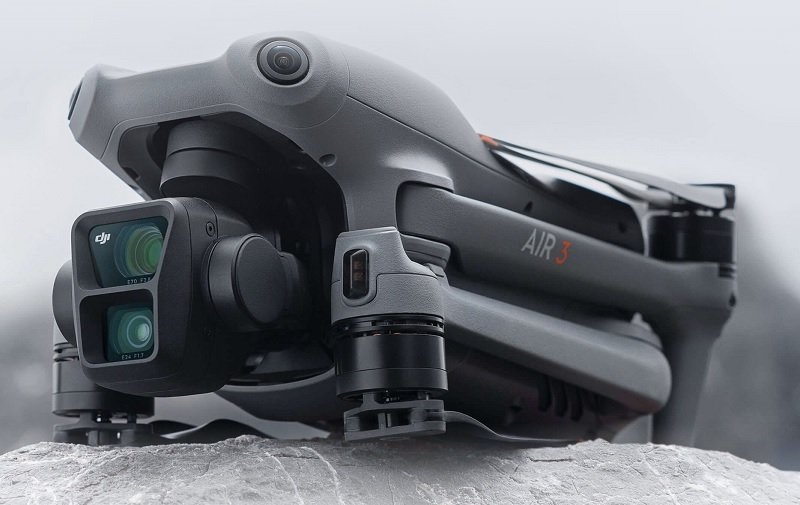 When I read the first leaks about the DJI Air 3, I thought that the only improvement from its predecessor would be the dual-camera system. After the official reveling, I realized it is a consumer mass-market drone with some impressive flagship features.
DJI stands that the new Air 3 has 48% more battery life than its predecessor. With up to 46 minutes of flight time is truly impressive for its price range. Along with improved battery life comes a new and improved smart charging hub with juice transfer from one battery to another.
Featuring the next-generation O4 transmission system, the DJI Air3 has a range of up to 20 km in FCC mode and 10 km in CE mode. The estimated max flight distance with a charge is about 32km.
Following the lead of high-end drones like the Mavic 3, the DJI Air 3 gets two cameras on a single 3-axis gimbal system. Both cameras have a 1/1.3-inch CMOS image sensor with 48 MP effective pixels. While the wide-angle camera has a FOV of…
Source: www.firstquadcopter.com
Others