News
Tesla Giga Texas continues to expand: drone footage
Tesla continues expanding Giga Texas, as seen in the drone footage taken by Joe Tegtmeyer. The footage was taken on Friday, and Tegtmeyer shared his take on the new construction with updated maps. The maps show a sprawling Giga Texas as Tesla continues to build.
In the photo below, you can see a construction map of Giga Texas on the right. In that photo are the actual factory itself and several highlighted construction zones.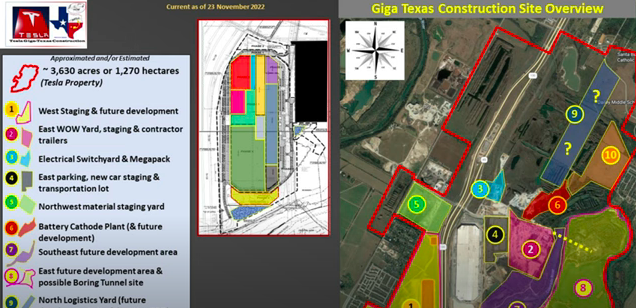 Tegtmeyer noted that there were a significant number of construction areas on the Tesla property, as well as new construction that will be started soon. In the video, he quickly analyzed each construction area noting updates and current progress.
One example is Tesla's warehouse on wheels concept, which uses trailers to store parts instead of storing them inside of the main factory. Tegtmeyer noted this also saves time for truckers…
Source: news.google.com
Others