News
Iranian-made drones recovered in Ukraine contain US components | News
A UK research company that investigates illicit arms trafficking says Russian forces recently employed Iranian-sourced drones containing US-made components during attacks against Ukraine.
Conflict Armament Research (CAR) says in a 23 November report that an investigation team operating in Ukraine from 2-5 November identified the wreckage of Shahed-131, Shahed-136 and Mohajer-6 unmanned air vehicles (UAVs) – all of which the group says were made in Iran.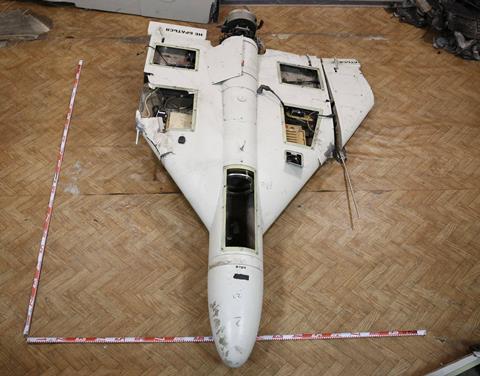 "CAR reached the conclusion that the UAVs documented in Ukraine are of Iranian origin based on visual comparison of six different physical features," the report says.
It identified the drones by comparing components – cabling, labelling, airframe structures, servo motors, mechanical gyroscopes and part and serial numbers – with other Iranian UAVs it had documented in the Middle East between 2017 and 2022.

"The similarities in components across these systems strongly suggest that these UAVs share a common…
Source: news.google.com
Others