News
Insta360 Black Friday 2022 camera deals go Live!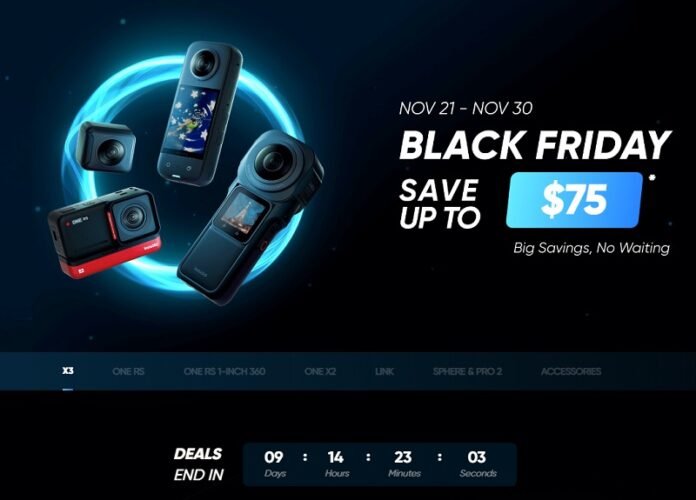 Black Friday 2022 is here, and is probably the best time of the year to get your favorite Insta360 camera at a heavily discounted price. Now, you can save $75 on the Insta360 ONE X2 motorcycle combo kit. Besides the massive price drops, you can also get gifts. Their flagship camera, the Inst360 One RS, comes with a free selfie stick.
There's an Insta360 camera for you, whatever your budget. We've put together this round-up of the best Insta360 deals for Black Friday 2022 and answered all the major questions about the big sales season.
#AD
What's more on sale this year?
The Insta360 One RS Twin Edition during the Black Friday season can be ordered for only $494.99 instead of $549.99, a saving of $55. The Twin Edition is one of the key configurations of the modular ONE RS system. It includes the Core module, 4K Boost Mod, the 360 Mod, and the necessary Battery Base that holds the modules together. When assembled with the 4K Boost Lens, the ONE RS can…
Source: www.firstquadcopter.com
Others