News
Drone swarms, solar-powered UAVs and congested air space management: the US Army's experiment in the desert | In depth
Set against a piercing blue sky, forty small drones hovered near-silently in close formation above sand and scrub brush. They drifted toward a dirt road that bisected a seemingly endless expanse of desert.
As the drones approached the sandy tract, about half descended and touched down gently, still in formation, astride the road, which enemies could have used to outflank nearby US Army troops.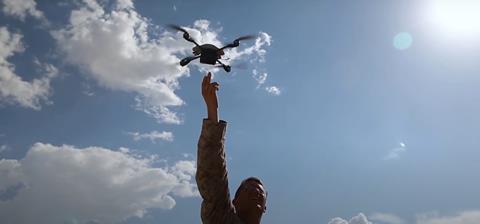 The drones were in position– ready, had they been carrying explosives, to defend against anything headed their way. At least that is the idea.
But the dozens of quadcopters used in 9 November "swarm" manoeuvre carried no weapons. They were conducting technology demonstrations as part of Project Convergence (PC), a US Army-hosted event giving military planners a chance to test and understand new military technologies.
In recent weeks, soldiers, helicopters and fleets of small drones participated in the demonstrations, held in the high desert of inland California. Participants…
Source: news.google.com
Others