Reviews
Foxeer Foxwhoop 25: From frame kit to flying CineWhoop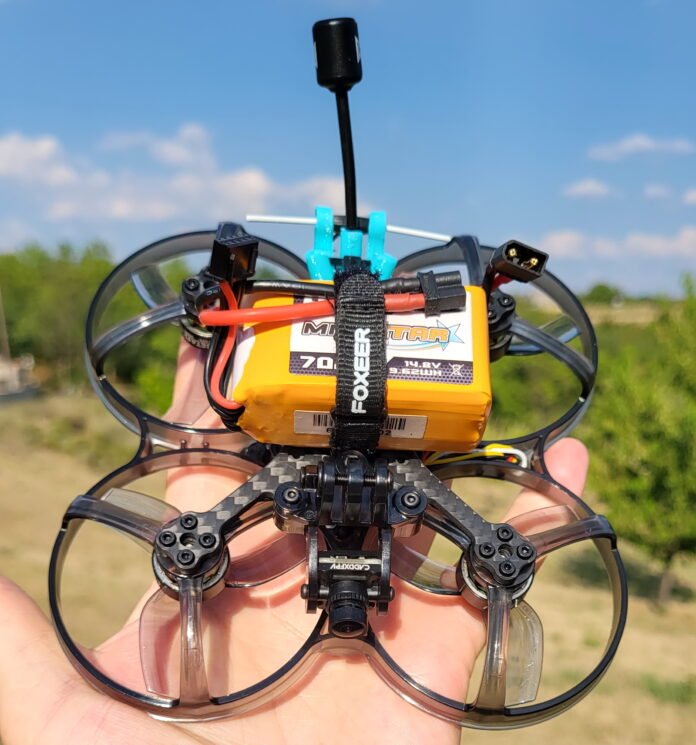 The Foxwhoop25 is advertised with the 'Unbreakable drone' headline. Foxeer even promises a lifetime warranty for the protection guard. Some dude on YouTube did a car-crushing test. Being strong and slightly flexible at the same time passed the torture. Of course, this does not mean, that if you fly at full speed in a concrete wall nothing bad will happen.
There are two colour options (teal and green) and 3 FPV versions (Analog, Vista, and HDZero). In addition to the BNF versions, you can purchase just the frame if you want to build your own CineWhoop. 
Original parts (recommended by the manufacturer)
FoxWhoop 2.5 frame kit;
Foxeer 45A Reaper AIO V2 flight controller;
Datura 1404 3850KV motors with Dalprop New Cyclone T2530 propellers;
Optional Caddx Vista, HDZero Digital or Reaper Nano 350mW Analog VTX.
Foxeer Foxwhoop 25 review
Disclosure: I received this 2.5″ frame kit as part of a product review collaboration with Foxeer. Product specs and…
Source: www.firstquadcopter.com
Others