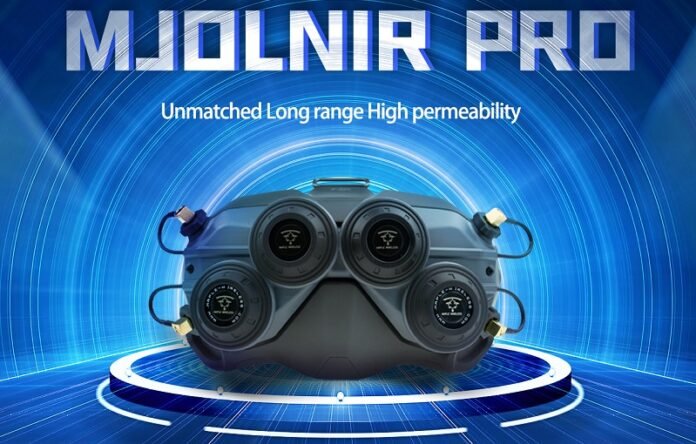 Maple Wireless' new Mjolnir Pro (V3) antenna system is intended to improve the DJI FPV Goggles V2 range over using the stock antennas. The system can be easily installed on the front of the headset without any internal modification.
Using mixed polarization and high-gain antennas the Mjolnir Pro promise a wide receiving range and reduces the signal loss caused by various environmental obstacles.
To be complete the kit also includes two antennas for the DJI Air Unit. The Mjölnir V3 Pro antenna system is available in Silver pink, Grey, Rust red and White colours.
Maple Wireless Electronic Technology Co., Ltd. was established in 2019. It is a communication enterprise specializing in the research and development, design, production and sales of wireless communication Antennas.
Key features
Cool customizable design (four colour options);
Mixed (Hybrid) polarization;
High-gain antennas for a more powerful signal;
LHCP and RHCP…