Following the great success of the Pavo30, BetaFPV is about to release a smaller edition named Pavo 25, which actually is kind of an upgraded version of 95X V3. Currently, the BetaFPV Pavo25 is in the testing phase and will be officially available in a few days.
The BetaFPV Pavo25 adopts a pusher design with inverted motors. Its carbon fibre frame has a wheelbase (diagonal motor-to-motor distance) of 108mm and it comes equipped with a Whoop-style 360° PA12 protection guard. The brain of the Pavo 25 is a versatile F405 AIO 20A V4 flight controller. The 1404 4500kv motors are equipped with Gemfan 2.5″ D63-3B propellers.
Like most CineWhoops, the BetaFPV Pavo25 will be also available with two FPV options. While the analogue edition has a Caddx Baby Ratel2 camera and 5.8GHz 400mW VTX, the HD digital has a Caddx Vista Nebula Pro Nano kit.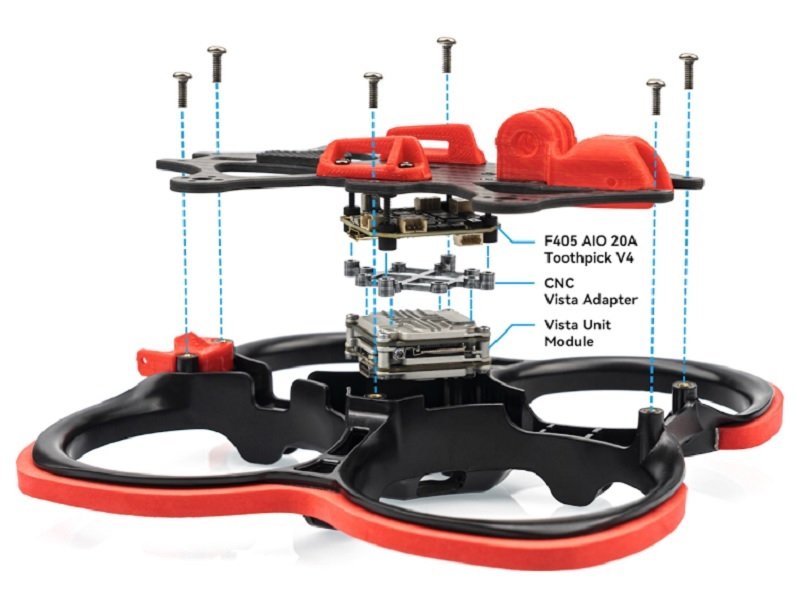 Pavo25 key features
Simple Frame Design: With an integrated outer ring design, the…