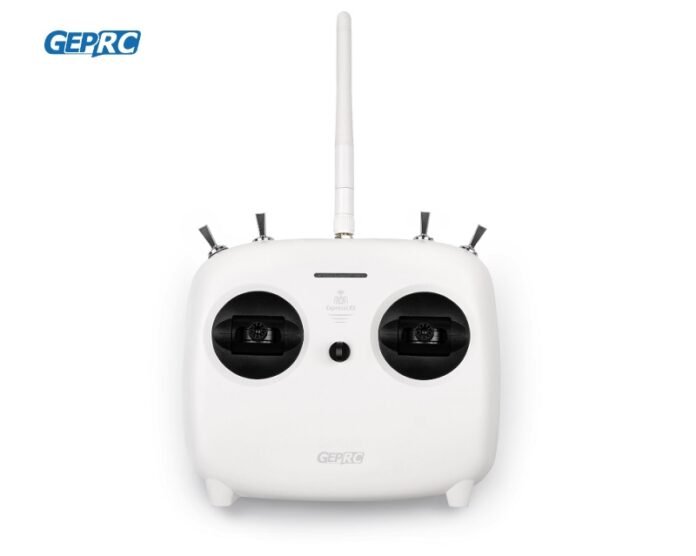 The beauty of ExpressLRS is that is open-source and can be used for free by any remote controller manufacturer. The GEPRC TinyRadio ELRS is not the first of its kind and probably not the last too. It comes in both frequency options (2.4GHz or 915Mhz) and mode 1 or mode 2 stick configuration.
To ensure a low-latency communication between the controller and your FPV drone, the GEPRC TR supports up to a 500Hz refresh rate. According to the manufacturer, it can reach more than 2KM under ideal conditions. The antenna is external and can be upgraded with a higher gain one. The firmware can be customized and upgraded through the USB interface. 
The ELRS-enabled TinyRadio adopts a simplified design to minimize the difficulty of use. It is powered by two 18650 batteries for ultra-long operation time.
Key features
Built-in ELRS 915MHz or 2.4GHz TX module;
Functional "less is more" design, Easy to carry;
2KM+ flight range (subject…