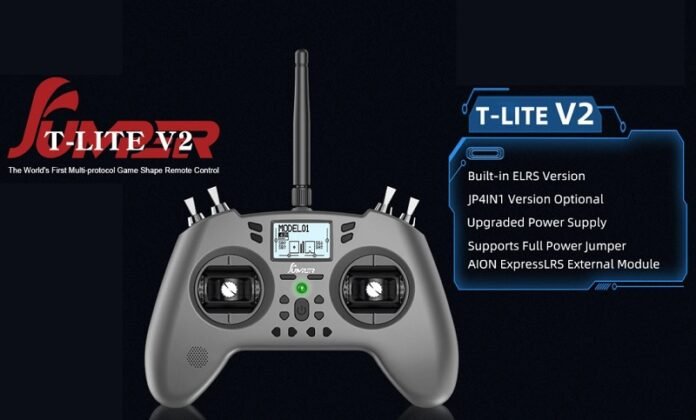 JumperRC is launching an updated version of their popular T-Lite transmitter that has two built-in radio receiver options: a 4-in-1 multiprotocol module or an ELRS module.
The most significant upgrade of the Jumper T-Lite V2 is the capability to run an external radio module at full power without needing any modifications, unlike the original T-Lite (V1). It comes with an upgraded power supply that can handle the extra energy needed. The V2 is also powered by a single 18650 battery and can be recharged conveniently through a USB Type C port.
It is compatible with both popular open-source radio transmitter firmware: OpenTX and EdgeTX. The 1.3″ status LCD with 128*64 pixels allows convenient operation. The high-quality full-size adjustable hall sensor gimbals provide precise control over your aircraft.
JumperRC T-Lite V2 key features
Built-in ELRS Version / JP4IN1 RX module;
OpenTX/EdgeTX software support;
Upgrade Power…