News
Pro-Russian DPR Says Ukrainians Using American Kamikaze Drones Due to Lack of Artillery
The pro-Russian Donetsk People's Republic says that Ukraine is using American-made "kamikaze drones" because the "American artillery" being provided by their allies is in short supply.
Images obtained from the DPR on Wednesday show military and trench warfare operations in eastern Ukraine before a soldier speaks about American "kamikaze drones" that he says are being used by the Ukrainian forces.
In the footage, the unnamed officer from the People's Militia of the DPR says: "The Ukrainian army used imported Kamikaze drones. They were used against my fighters at their position twice. Both times unsuccessfully, no personnel were injured. Their position was not damaged."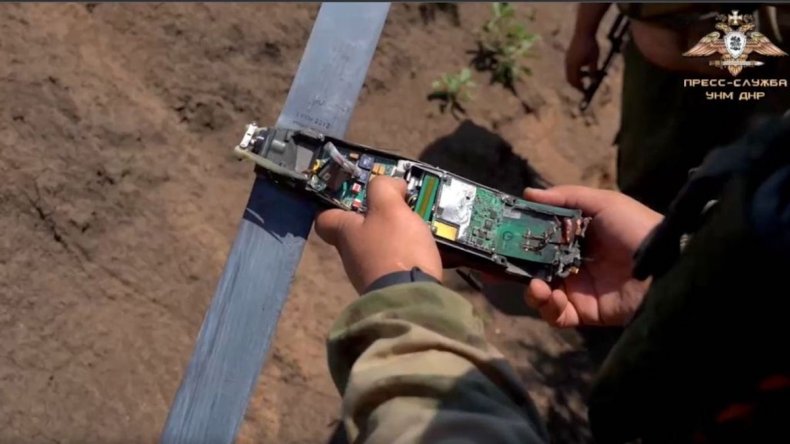 "It's called Switchblade 300. Small, 50 centimeters, but very fast; it flies above the ground, selects a target, it also has a camera on its side….
Source: www.newsweek.com
Others