News
ZHIYUN SMOOTH Q4 Smartphone Gimbal: Unleash your Creativity!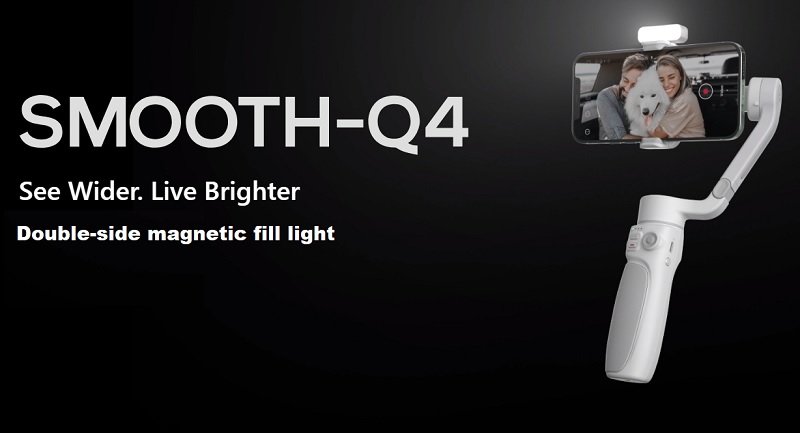 ZHIYUN, one of the most innovative gimbal manufacturers, officially revealed their newest smartphone gimbal, the SMOOTH Q4. Aimed at on-the-move lifestyle, fashion, filmmakers, live-streamers, vloggers, and influencers, the new 3-axis stabilizer, is designed for super quick-shooting capabilities and ultra-creative output, day or night.
ZHIYUN SMOOTH-Q4's new design with improved feel and grip facilitates lightning-fast unfolding and packing. Once unfolded, it's 215mm built-in extendable rod allows videographers to shoot at various angles from a wider background, enriching creative options. Users can quickly switch between landscape and portrait mode in a single click. Its double-sided powerful magnetic fill light has four adjustable brightness levels, meaning videographers can create the right atmosphere for cinematic storytelling, even when shooting in the dark. 
#AD
Measuring 181.7 x 107.7 x…
Source: www.firstquadcopter.com
Others