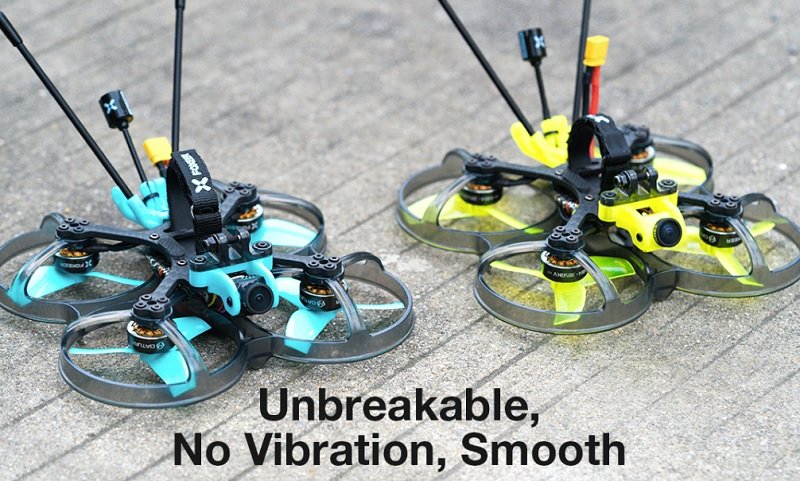 While Foxeer is well known for their good quality FPV cameras, lately they started to provide RTF drones for the RC community. In addition to the 3 FPV options, the Foxwhoop 25 is also available as a bare frame kit for those who want to build their own CineWhoop. You can opt for an Analog, HDZero digital, or DJI HD digital compatible video transmission system.
Foxeer claims that their 104mm size frame is indestructible and provides a lifetime warranty for it. After more than two hundred drone reviews, this would be a first. When a drone hits a concrete wall at a speed of 100km, the consequences can only be fatal. Its tiny Datura 1404 3850KV motors are equipped with Dalprop Cyclone T2530 propellers (Teal and Fluorescent green colors available).
According to your existing transmitter, you can opt for the following optional radio receivers: FrSky RXSR, XM+, Crossfire Nano, or ELRS.
The Foxeer Foxwhoop 25 comes with an action…