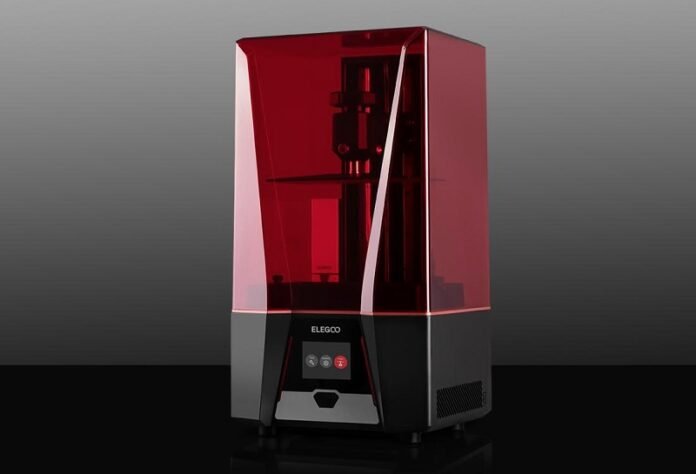 Elegoo just shared a few teaser photos with their upcoming Saturn 2 8K 3D resin printer. The third-generation Saturn features a 10″ 8K mono LCD with a resolution of 7680*4320 and a 28.5 μm pixel size. By comparison, its predecessor, the recently reviewed Saturn S 4K 3D printer has a 9.1″ LCD with 4098 x 2560 pixels (48µm).
The upcoming Elegoo Saturn 2 has a size of 306*273*567mm and a build volume of 219*123*250mm. On the front panel, there is a 3.5-inch touch screen and USB port for the models.
#AD
According to the first rumors, the ELEGOO Saturn 2 8k printer is divided into two variants: Basic and Advanced. In terms of printing performance, the two versions are identical, but the Advanced edition is equipped with an in-body camera and supports a cloud APP for remote monitoring/operation.
The 8K mono LCD is protected by a high-quality tempered film for extended life-spam. ELEGOO's patented mirror optical design…