News
SCAA condemns increase in drone use within flight path of Seychelles International Airport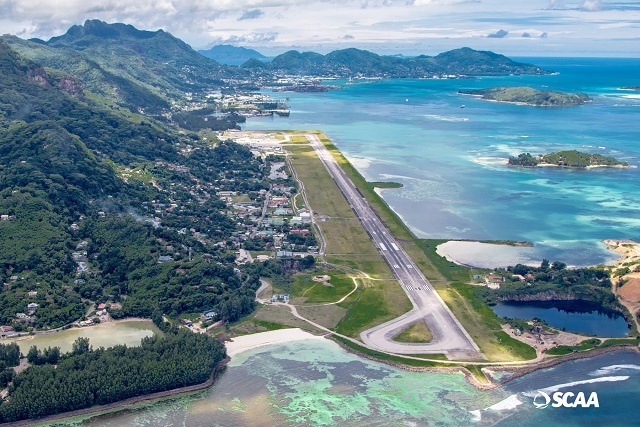 SCAA said in a press statement most sightings are within the flight path leading to the airport. (Seychelles Civil Aviation Authority)
Photo license  
An alarming increase in the number of activities using drones has been sighted within the flight path of the international airport at Pointe Larue during weekends and public holidays, the Seychelles Civil Aviation Authority (SCAA) said on Monday.  
SCAA said in a press statement most sightings are within the flight path leading to the airport, around Eden Island, Cerf Island and other harbour areas.
"The reckless or negligent use of drones in restricted or controlled airspace around Mahe, Praslin and La Digue, without the necessary approval of the SCAA, is considered a serious breach of aviation safety and security which can endanger an aircraft or helicopter and its occupants," said the authority.
The use of drones or unmanned aircraft in Seychelles, an archipelago in the western Indian Ocean, is regulated under…
Source: www.seychellesnewsagency.com
Others