News
DJI MINI 3 vs Air 2S: What are the differences?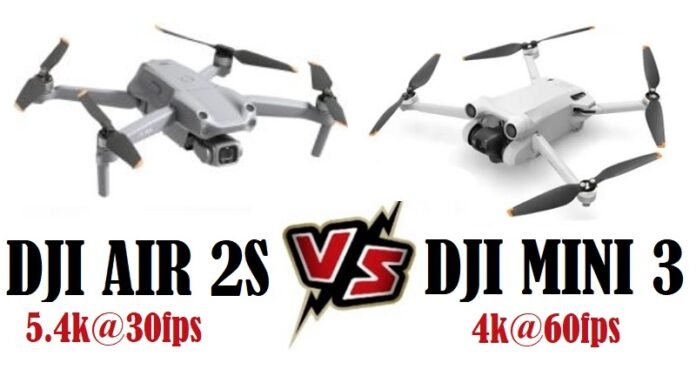 Today 10 May, DJI officially revealed their most versatile drone under 250grams. In this article, we will compare the MINI 3 against the older and bigger Air 2S. While these two drones are from different weight classes, they share somehow similar capabilities.
Every model in the Mavic series is similarly designed adopting foldable arms that allow you to fold the drone down to a compact and portable size when not in use. The MINI 3 weighs just 249 grams and does not require special registration in most countries including the US. By comparison, its bigger brother, the Air 2S weighing 595 grams is more than two times heavier.
#AD
DJI Mini 3 versus DJI Air 2S (Complete comparison)
In the table below I will try to compare the most important specs of these two consumer DJI drones. I highlighted with red where the newly released MINI 3 excels and blue where the bigger Air 2S is better.