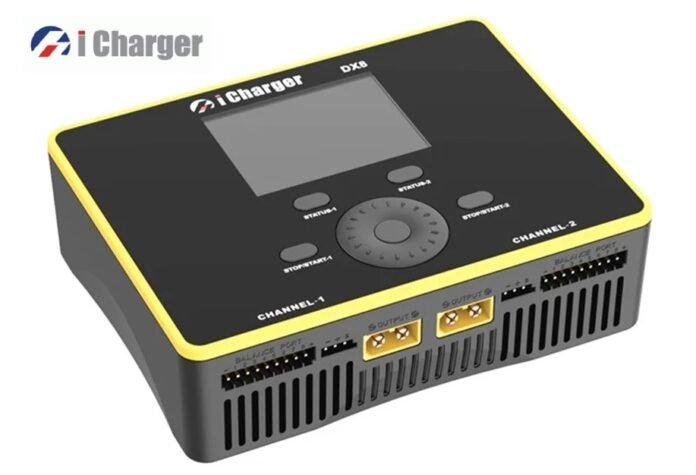 The upcoming iCharger DX8 is capable of charging simultaneously two up to 8S drone LIPO batteries. Each channel can charge/discharge with up to 30A. The DX8 Duo is capable to deliver a maximum power of up to 1600W.
On the input side, it can accept anything between 9 and 49 volts. To deliver the max power it requires an external DC power source of 65A (or 45A/channel).
In addition to the two 8S balance ports, it has two signal ports for debugging PWM and other devices. On the front panel, there is a 2.4-inch IPS full view color LCD display, 4 buttons, and a control wheel.
iCharger DX8 charger highlights
Adopt advanced high-efficiency synchronous buck-boost (synchronous buck-boost DC / DC converter) technology, high power, high current, and high conversion efficiency. The maximum charging power is 1600W, the maximum charging and discharging current is 30a, and the maximum charging and discharging current of two-channel…