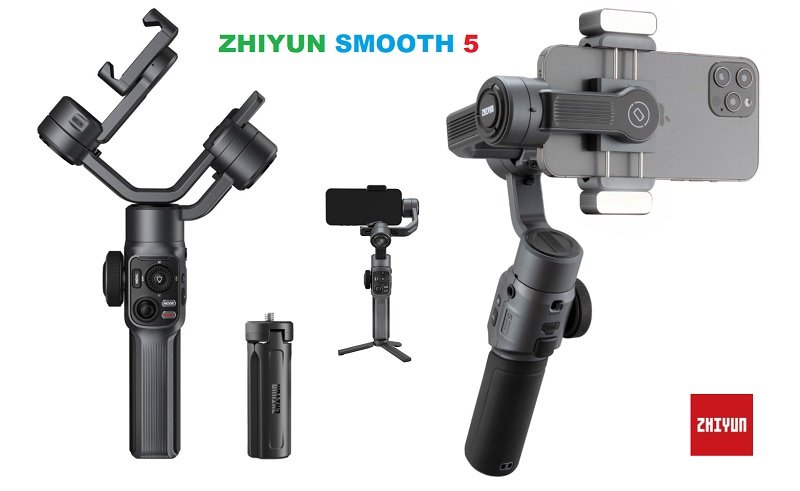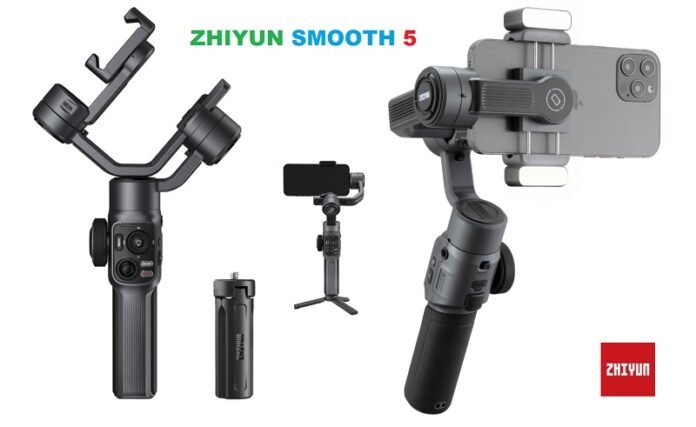 ZHIYUN, the world's leading tech company of professional camera stabilization systems, is proud to announce the release of the SMOOTH 5 phone gimbal. It comes with a powerful fill LED light, similar to the CRANE M3 gimbal.
The ZHIYUN SMOOTH 5 has dimensions of 311*108*52mm and can accommodate most of the latest generation smartphones, including the iPhone 13 Pro MAX, Huawei Mate X2, and Samsung Galaxy S21. The wider phone clamp ensures a safer and easier filmmaking experience. Strong compatibility allows mounting a phone even with external lenses for macro shooting.
#AD: 11.11 deals
There's a large wheel on the left side that allows smooth cinema-like zooming and focusing. The front panel has a round-cap joystick and an adjustment wheel that provide a better experience for users to check and adjust gimbal status while changing camera parameters on the fly.
ZHIYUN SMOOTH 5 Feature Highlights
Upgraded motor performance…