News
Iraq PM Mustafa al Kadhimi survives assassination attempt by drone armed with explosives | World News
Iraq's prime minister has survived an attempted assassination by a drone armed with explosives.
The government said the drone targeted Iraqi Prime Minister Mustafa al Kadhimi's home in Baghdad's Green Zone early on Sunday. By early afternoon, it was reported that troops were being deployed across the city.
State news agency INA quoted an interior ministry spokesman as saying that three drones were used in the attack, including two that were intercepted by security forces. The third drone hit the prime minister's residence.
Baghdad residents heard the sound of an explosion followed by gunfire from the heavily-fortified area, which houses government offices and foreign embassies.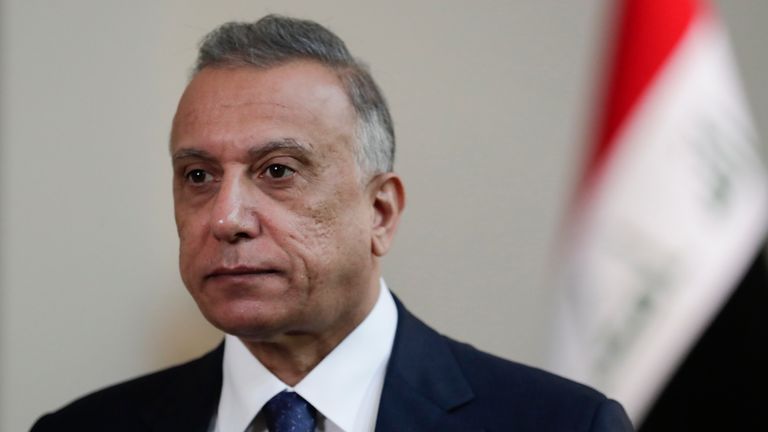 Shortly after the attack, the prime minister tweeted: "The rockets of treason will not shake one bit of the steadfastness and determination of…
Source: news.sky.com
Others