News
Certified Drone Training Programs Launched for Commercial Use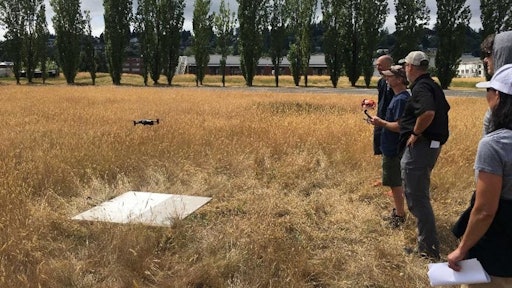 The Parrot Certified Training Program is a flight training course designed to ensure that ANAFI USA and ANAFI Ai professional pilots operate safely, effectively, and efficiently. Courses will provide a system-specific training consisting of both ground and flight certifications.
Parrot
With the complexity of rules and regulations regarding drone operation, it's important to receive proper training to use the popular device. A new training program is now available for those interested in using, and becoming certified in, drone use on the jobsite. 
Drone maker Parrot is partnering with three unmanned aerial vehicle (UAV) training groups to offer Parrot Certified Training Programs for professional users across the public safety, enterprise, government and defense industries. Learn more about the training program here. 
Graduates of the program will receive a Parrot Professional Pilot Certificate, specialty education, training and experience to make the most of the Parrot ANAFI USA and…
Source: news.google.com
Others