DJI's next flagship consumer drone – the Mavic 3 – is expected to launch in the near future, and now we have a closer look at what the final product may look like. 
Leaked images show a drone which appears quite large compared to previous models, with slightly softer lines and contours as well as a darker paintjob. 
Some elements of the design seem to confirm leaked specifications that appeared online a little while back. Namely, that the drone will have a dual camera system on the front.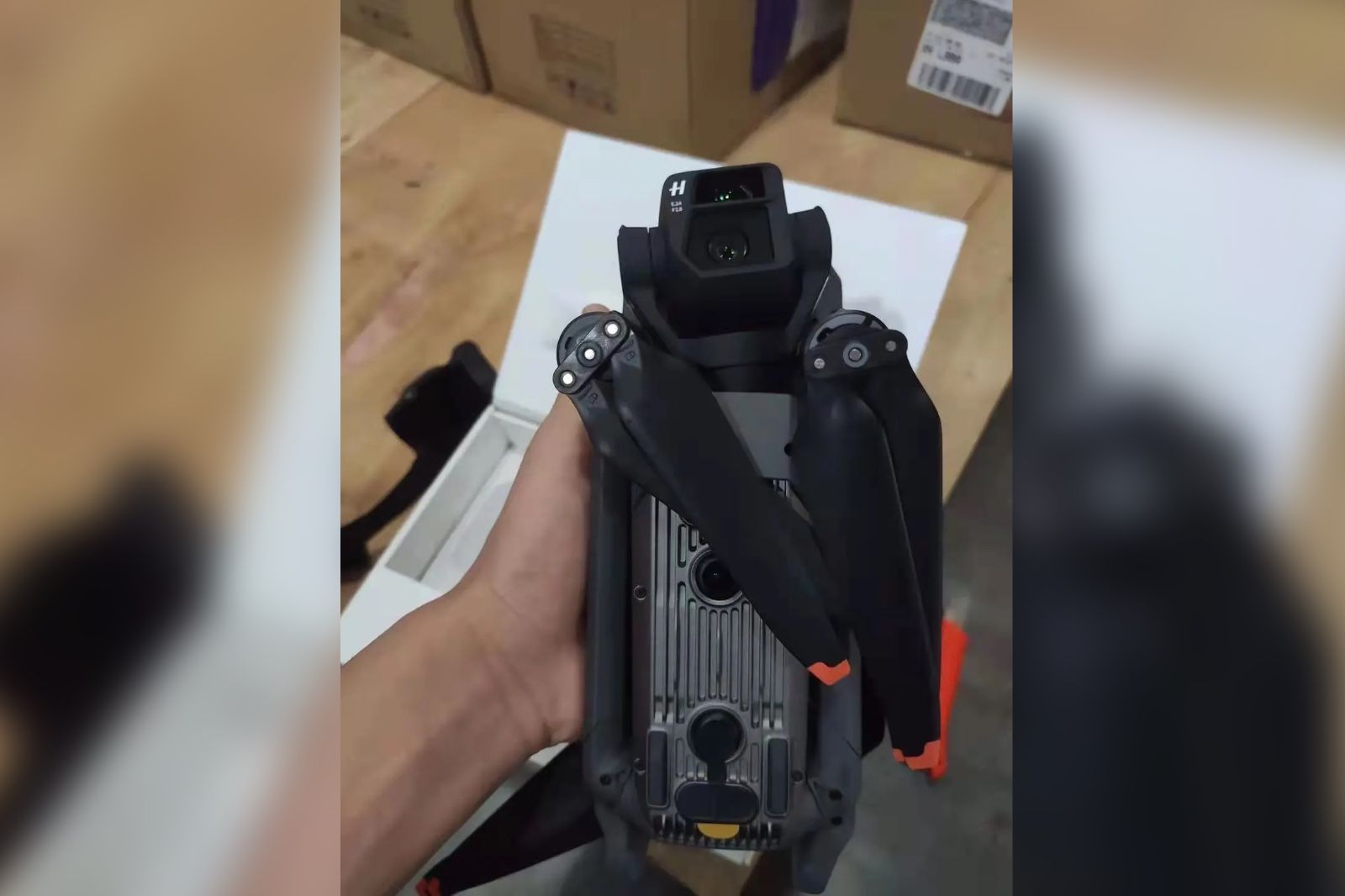 That dual camera system is expected to feature a telephoto zoom camera with a 12-megapixel sensor and a 20-megapixel primary/wide Micro Four-Thirds sensor. 
Other specifications are expected to include a mammoth 46 minutes flight time on a full battery, plus an advanced 'Cine' model that has an…