News
Debut summer for Navy's Triton drones flying from Japan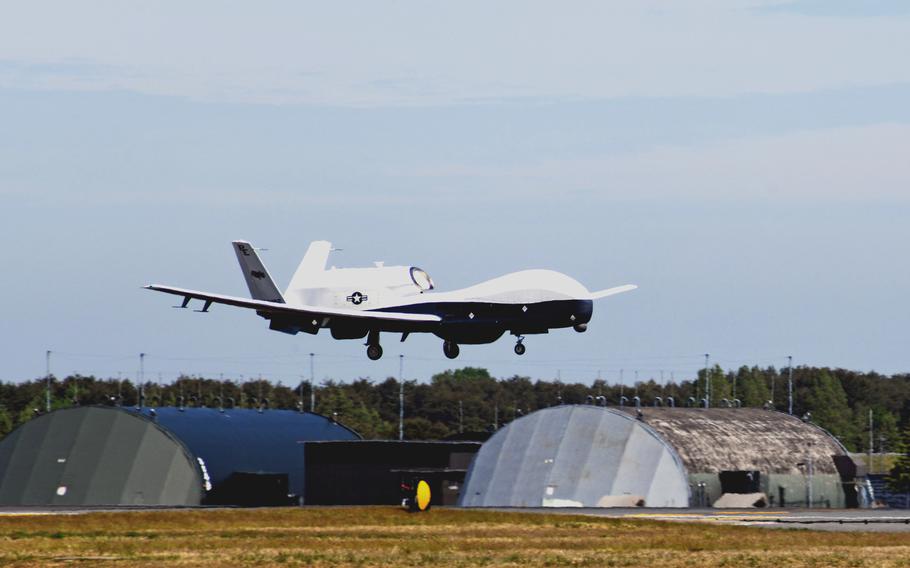 A Navy MQ-4C Triton drone lands at Misawa Air Base, Japan, on May 15, 2021. (Joseph M. Buliavac/U.S. Navy)
A Navy MQ-4C Triton unmanned surveillance plane has launched around 20 missions this summer from northeast Japan, where it shares airspace with U.S. and Japanese military and commercial aircraft, according to one of the drone pilots.
The Triton from Unmanned Patrol Squadron 19 at Naval Air Station Jacksonville, Fla., deployed from Guam to Misawa Air Base, Japan, in May. Another Triton, still on Guam, is also scheduled to deploy to Misawa, according to the Navy.
The aircraft, on their first mission in Japan, support the 7th Fleet at Yokosuka Naval Base throughout its area of operations, which covers the vast Indo-Pacific region.
A team of four drone pilots at Misawa works closely with the Japan Air Self-Defense Force and civilian air traffic controllers, according to one of…
Source: www.stripes.com
Others