News
OTC 2021: Saipem develops resident subsea drone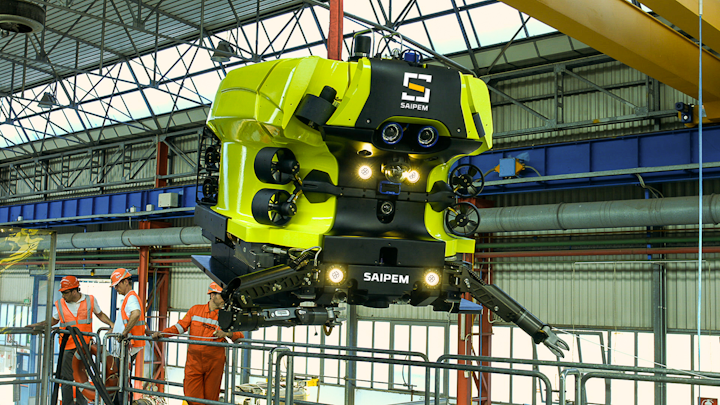 The Hydrone-R underwater intervention drone.
(Courtesy Saipem)
Offshore staff
HOUSTON – Saipem has won an OTC Spotlight on New Technology Award for its Hydrone-R underwater intervention drone (UID).
The Hydrone-R is part of Saipem's Subsea Robotics Innovation Program conceived to support remote, low-carbon and safe operations in the offshore energy market. Hydrone-R, developed and engineered by Sonsub, Saipem's center of excellence for subsea technology innovation, is a UID capable of performing construction works as well as advanced autonomous inspections on a wide range of subsea assets thanks to the embedded, proprietary artificial intelligence features.
The vehicle can remain underwater uninterruptedly for up to 12 months, hosted on a subsea docking station, either proprietary or provided by the customer for battery recharging and mission data uploading/downloading. This makes it the first ever resident subsea drone, the company claimed.
When set in resident…
Source: www.offshore-mag.com
Others