News
GEPRC SMART 35 HD: Sub250g class FPV drone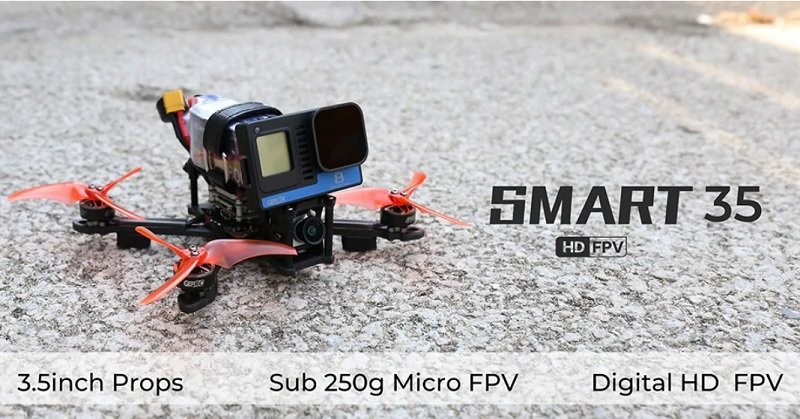 The GEPRC SMART 35 HD is a 3.5-inch 250-gram class drone with 5″-like performance. The ultra-light 155mm toothpick style frame has 4mm arms and a bottom plate. Extra durability is provided by four (2x front and 2x rear) arm bracers. The powerful GR1404-3850KV motors are equipped with EMAX 3.5×2.8×3 propellers.
In the center frame are found the main components. The first layer is the GEP-F411-35A AIO flight controller with integrated 35A ESC. The second layer is Caddx Vista digital VTX. In addition to the onboard Caddx Polar camera, the GEPRC SMART 35 HD drone can be equipped with a Naked GoPro or an SMO 4K camera. In case you want to use it with a non-DJI FPV transmitter you can opt for FrSky R-XSR or TBS Crossfire Nano RX radio receiver.
#AD: Banggood drone sales
The quadcopter comes with an XT30 plug and can be powered by 4S LIPO batteries. The manufacturer suggests using packs between 850mAh and 1300mAh.
GEPRC SMART 35 HD highlights
Source: www.firstquadcopter.com
Others