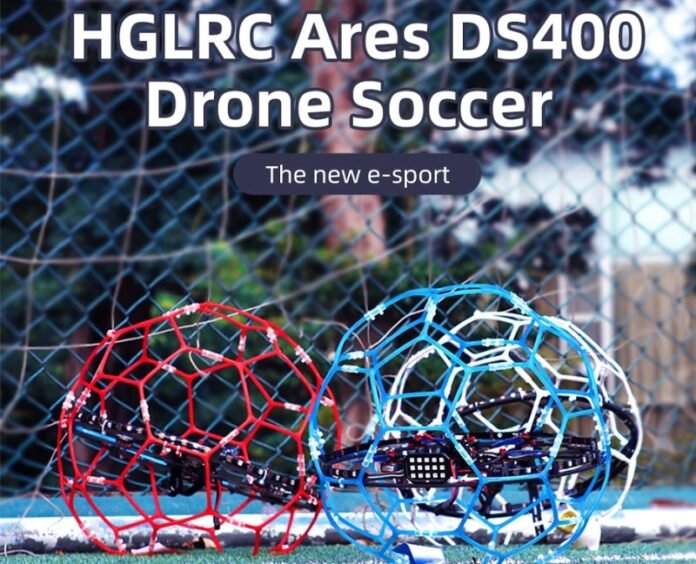 HGLRC, my favorite FPV drone brand just announced their first quadcopter designed for drone soccer. HGLRC Ares DS400 is available in two versions, one for FPV Drone Soccer with GPS, Zeus nano 350mW VTX, and Caddx Ant ECO camera, and a second one for LoS Drone Soccer without FPV rig. Both variants are available with 4S and 6S power options. While the 4s have AEOLUS 2306.5 2550KV motors, the 6s have 1900KV ones.
The Ares DS400 is built on a 210mm carbon fiber frame with a low center of gravity for improved stability. The rounded protective cover for 360° protection has a diameter of 40cm. By comparison, the official FIFA ball has a diameter of 22cm.
#AD: Banggood drone sales
The Ares DS400 is equipped with an F748 flight stack, made from a Zeus F722 flight controller board and a Zeus 48A 4in1 ESC board.
HGLRC Ares DS400 FPV features and specs