News
AI, Data Science, Construction Technology Sector Part of Major Venture Capital Fund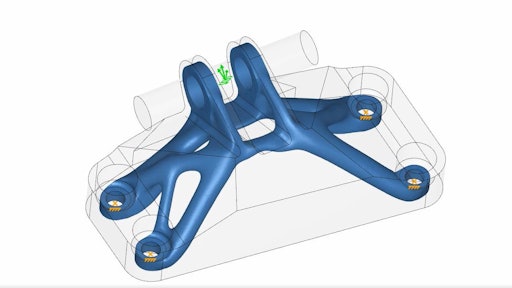 Frustrum, now PTC, uses generative design software that allows engineers to specify materials and processes to produce a manufacture-ready design.
Frustum
Parkway Venture Capital, an NYC-based technology venture capital firm, announced its second $60 million venture capital fund, bringing new opportunities for investors for a diversified, institutional-quality portfolio of venture capital investments.
Parkway is a generalist venture firm with an emphasis on technology companies that are using artificial intelligence (AI), complex engineering and data science to enable the advanced simulations in construction and other sectors. Parkway has eight investments in its portfolio, and is operating on a rolling close through 2021.
"Parkway operates at the convergence of technology, simulation and production," says Jesse Coors-Blankenship co-founder and managing partner, Parkway. "This is based on our insight that everything will be simulated as our world embraces a higher complexity…
Source: www.forconstructionpros.com
Others