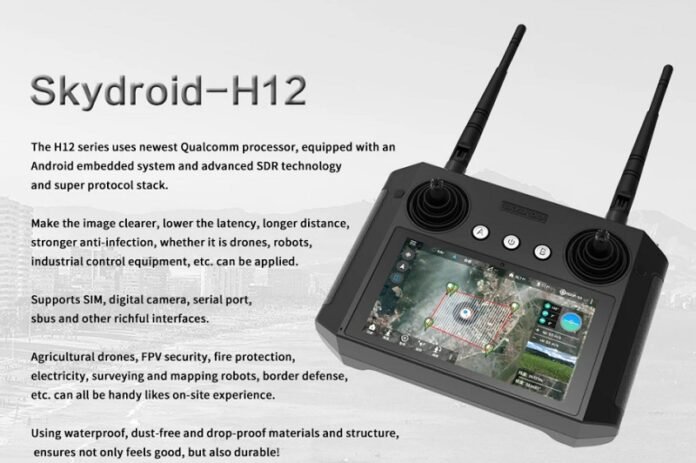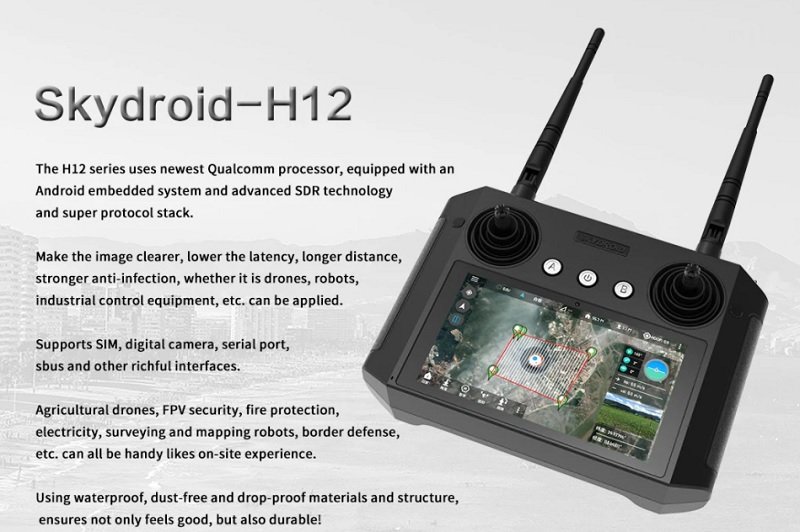 Similar to FLYSKY Paladin PL18, the Skydroid H12 transmitter is designed for industrial RC machines such as agricultural drones. It comes with a large, 5.5″ Full HD (1920×1080) screen and a high-capacity battery. According to the advertised specs, the built-in 10000mAh battery allows up to 20hours of continuous usage.
The Skydroid radio ecosystem includes the H12 transmitter, R12 radio receiver, and 3 types of FPV cameras (basic, with LED lights, and 1-axis gimbal).
#AD: 6.6 Super Bargain Deals
Featuring FHSS spread spectrum technology with a strong anti-interference system it has a range of up to 30KM.
Skydroid H12 remote controller features and specs
Long-range FPV transmitter for industrial drones;
AndroidOS for drones;
Super scalability (S.BUS/PPM/PWM/Serial port)
FHSS spread spectrum technology (12 channels – 2.400- 2.483GHz);
Ultra-long datalink (5-30km);
Onboard Full HD 5.5-inch high brightness…