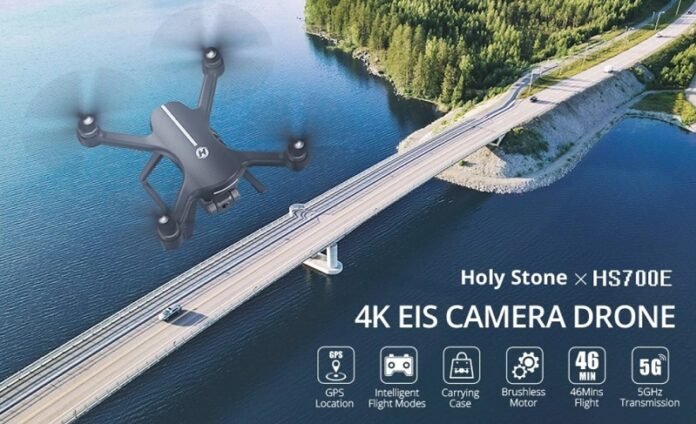 The new Holly Stone HS700E is a definite upgrade over its predecessor ('D' edition). It is smaller (380*230*125mm vs 434 x 434 x 151 mm), lighter (557g/19.65 oz vs 630g/22oz), and it has an improved camera with electronic image stabilization (EIS). Also, now the camera is capable of recording 1080p@60fps videos, not just 4K@30fps ones.
HS700E drone is packed with two modular LIPO batteries, which allow a total of 46 minutes of flight time. According to the manufacturer's technical specs, it has about a 1KM flight range and up to 500 meters WIFI FPV range.
Its 4K EIS camera has 130° field of view (FOV) and can be tilted from ahead view to ground view.
The HollyStone HS700E is extremely stable and easy to fly thanks to the dual-satellite positioning system combined with Optical Flow Positioning (OFP) and an Air Pressure sensor. The "Return To Home" safety feature protects your investment, but more importantly, takes…