Over the past few years we've seen the rise of new, interactive methods of teaching kids of all ages the basics of coding. Whether it be Apple's Swift Playgrounds, Kano's interactive toys or Sphero's programmable robots, there's a whole host of educational gadgets out there. 
DJI – the company that's made its name in consumer drones – has also dabbled in educational devices, and the latest to enter the market is the RoboMaster Tello Talent drone. 
It builds on its predecessor – the Tello EDU – by adding a new extension board that enables more AI applications. The new hardware also includes an open source ESP32 processor, programmable 256 colour LED light, dot matrix screen and a ToF (time of flight) sensor.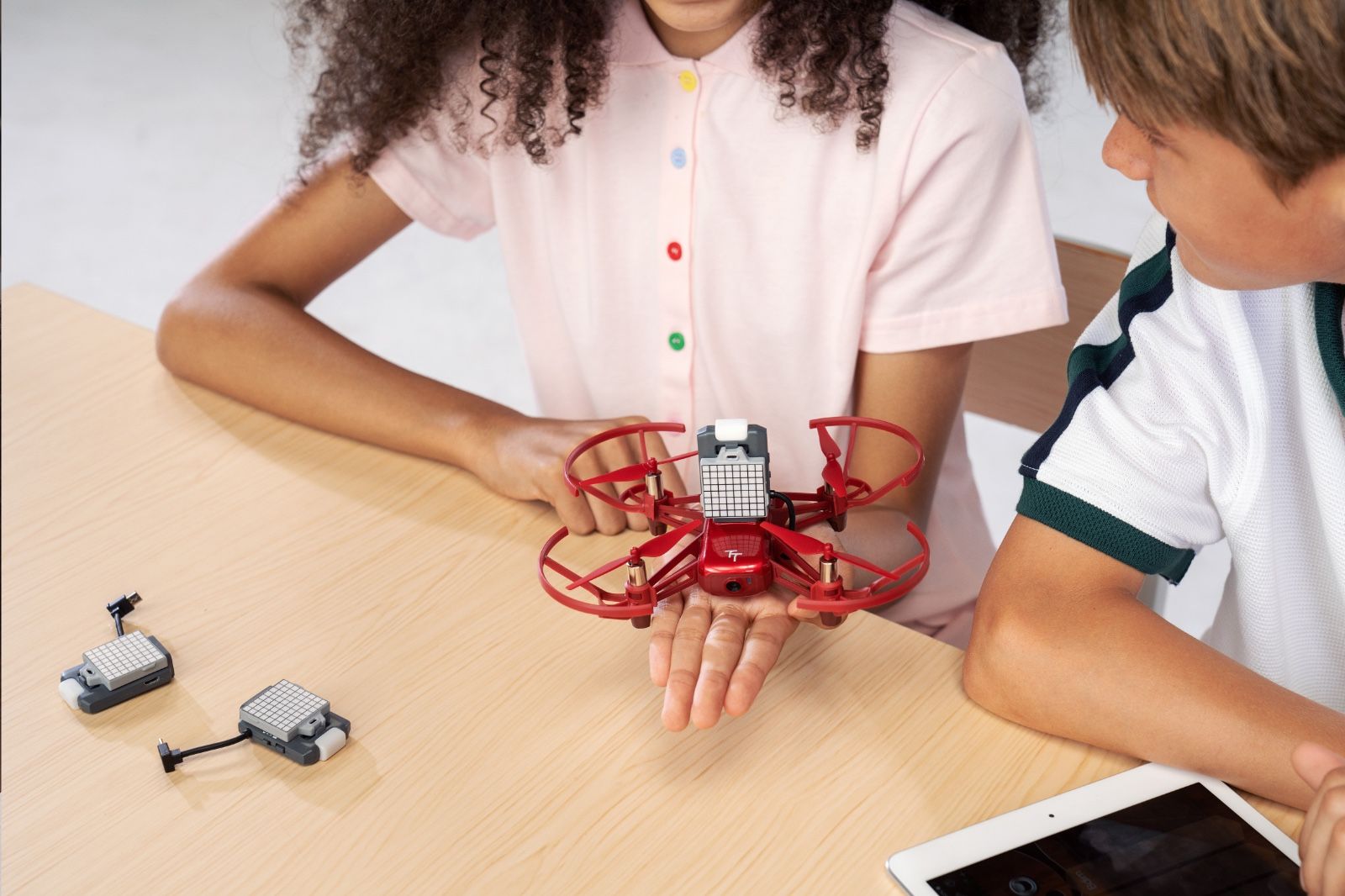 There's also a new swarming feature for when you have multiple Tello Talent…