News
FlyFox Nano3: Ultra-Light Long Range FPV drone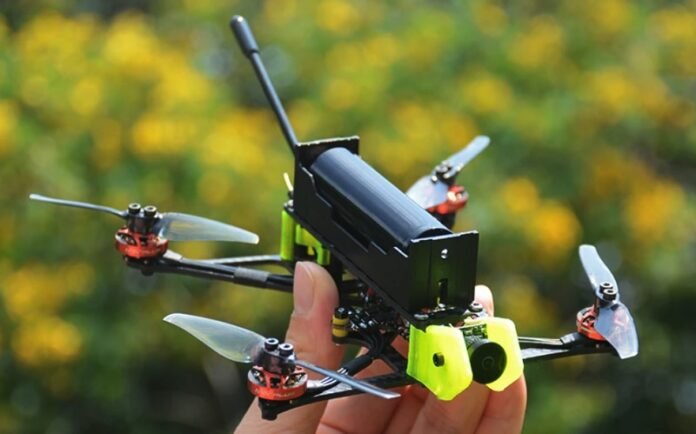 Like all great concepts, the Rekon 3 Nano's design was quickly replicated. The FlyFox Nano3 looks almost identical and also uses as a power source a single 18650 LI-ION battery that allows about 15 minutes of flight time. As its name says, it is equipped with 3″ propellers.
Advertised for long-range FPV flights, it comes with a high-power 5.8GHz VTX. The broadcast power of the PandaRC VT5804 Nano FPV transmitter can be toggled between 25, 50, 100, 200, and 400mW. The onboard Runcam Racer Nano 2 has excellent image quality and a good response to light-level changes.
Sponsored AD: DJI sale

FlyFox Nano3 core features
Ultra-Light design – just 102 grams (similar to Rekon 3 Nano);
SPCMaker F411 AIO flight controller with integrated 6A ESC;
RCINPower 1202 Plus 11500KV motor with Gemfan 3018 propeller;
PandaRC VT5804 Nano 400mW VTX;
Runcam Racer Nano 2 1000TVL FPV Camera;
Powered by a single 18650 LI-ION battery (about 15min flight time).
Technical specs
Source: www.firstquadcopter.com
Others