News
MJX BUGS 16 PRO: GPS 4K EIS camera drone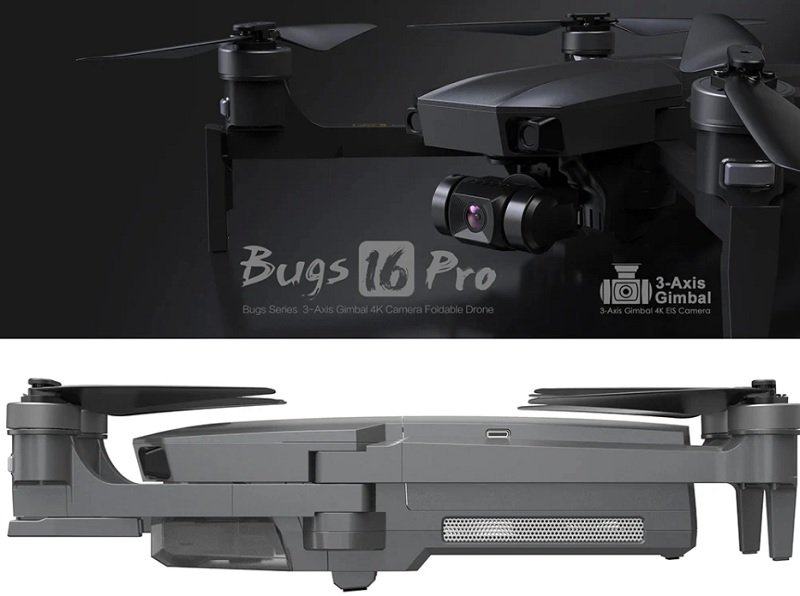 After a long absence, MJX comes back with a very promising GPS-enabled folding drone. The MJX BUGS 16 PRO features a true EIS 4K camera installed on a 3-axis gimbal. The camera is capable of recording 3840×2160 videos with 30fps and FullHD 1080P with 60fps. The camera has a 1/3 inch CMOS image sensor and a 2.96mm f2.0 lens that provides a 120° field of view.
According to the advertised specs, the 3S 3200mAh modular battery allows up to 28 minutes of flight time. The battery can be charged in just one hour using a fast USB PD charger.
Sponosored AD: Spring sale
Thanks to the fail-safe return to home function, the MJX B16Pro drone will automatically return to the take-off point in case of RC signal loss or low flight battery voltage. RTH can be triggered manually as well.
The MJX BUGS 16 PRO features lots of intelligent flight modes includes Follow me and Point of interest.
Price and availability
Starting with May 10, the B16 MJX drone can be ordered from…
Source: www.firstquadcopter.com
Others