News
Caddx Air Unit Micro Digital FPV system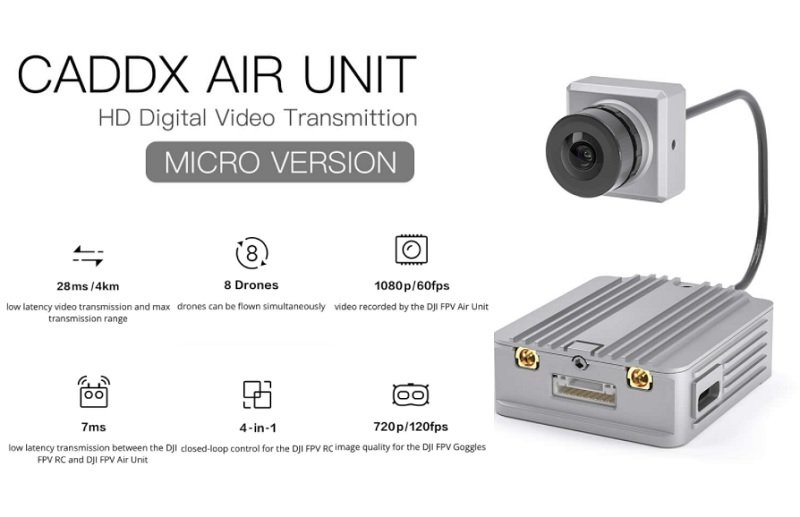 Caddx just announced their second-generation digital FPV system. As its name says, the new CaddxFPV Air Unit Micro is smaller and lighter compared to the Caddx Vista. The Air Unit Micro measures 44×37.8×14.44mm and weighs just 41.5 grams together with the FPV camera.
The Caddx Air Unit Micro VTX is natively compatible with the DJI FPV transmitter and can locally record 1080p@60fps videos. It can be powered from 7.4 to 17.6V (2-4S batteries) and it has up to 700mW broadcast power. In FCC (US) mode, the range is 4K and in CE (Europe) is only 700 meters.
Sponosored AD: Spring sale
The new camera measures 19x14x15.2mm and it is equipped with a 2.1mm that provides 150° FOV. The Caddx Air Unit camera features a 1/3.2″ CMOS image sensor with 4MP effective pixels.
CaddxFPV Air Unit Micro features
Ultra-compact DJI FPV compatible digital FPV system (Camera, VTX, and antenna);
Total weight of 41.5 gram (Air Unit + Camera);
720p@120fps for DJI FPV goggles;
DJI…
Source: www.firstquadcopter.com
Others